I am a Columbian
The Columbia Club is launching a new campaign to illustrate why membership matters. In an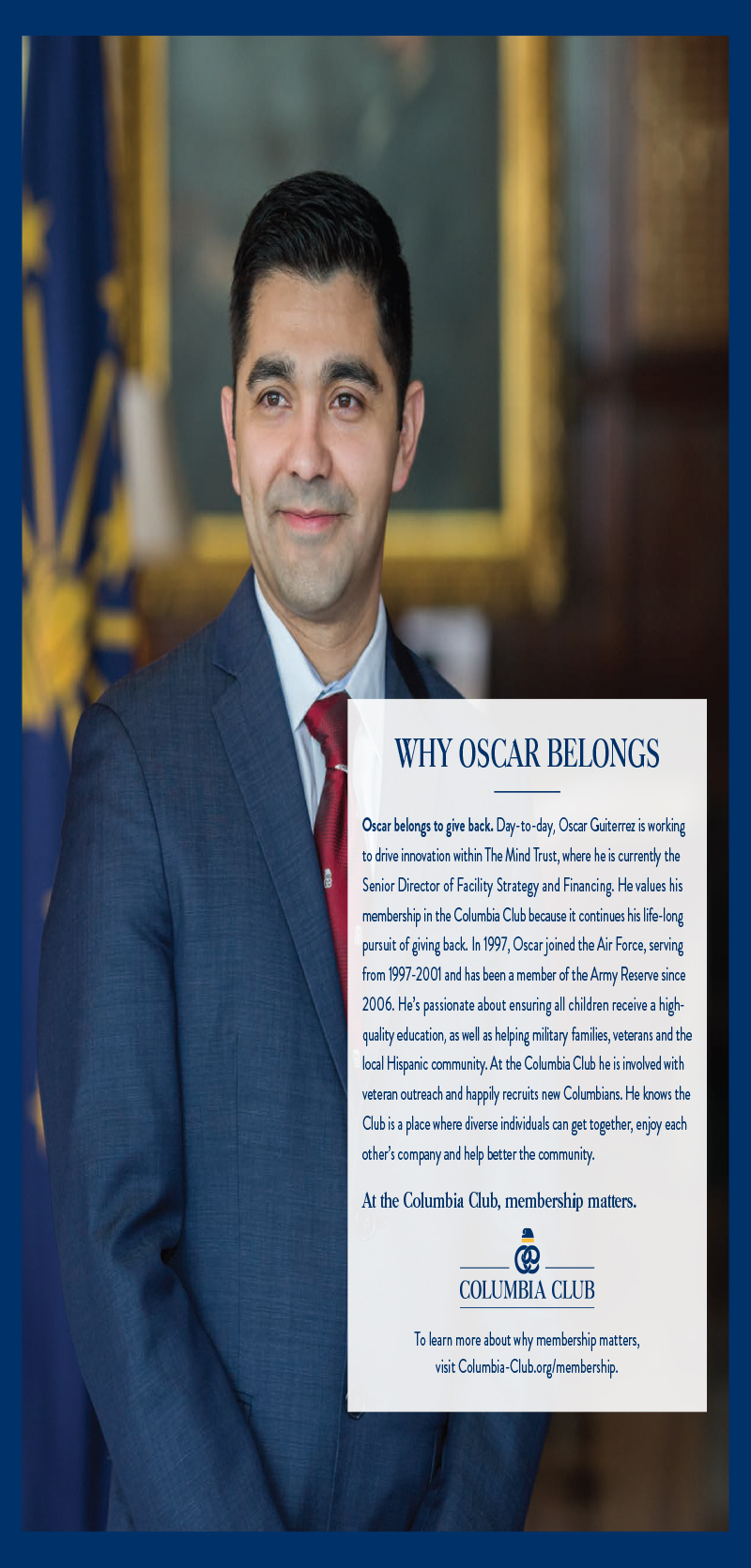 effort to build Club pride and drive membership, the new campaign is designed to showcase personal stories of why members have joined the Columbia Club.
And who better to tell that story than our members?  
Each member has their own reason for joining – and we want to celebrate that diversity. Through monthly placements in the Indianapolis Business Journal print edition, along with corresponding digital elements on IBJ.com and other sites, selected members will share what encouraged them to join the Club.  We will also share these stories and biographies of some of our staff on our social media channels and in The Columbian so you can get to know them better.  If you have not already done so, I would encourage you to follow the Club on
Facebook
(
@TheColumbiaClub
) and on
Twitter
(
@ColumbiaClub_IN
).                                         
We are all proud of being Columbians. Now let's allow others in the community know
why membership matters.
Kyle Krol understands the value of experiences. Through his work as a Premium Sales Manager for Pacers Sports & Entertainment, he ensures his clients experience the most spectacular events in Indy. At the Columbia Club, Kyle connects with other professionals through unique events and a shared dedication to the city. In fact, his professional and Columbian life merged when he helped grow participation in the Club's Harrison Society for members under 40. Kyle belongs for the experience. At the Columbia Club, membership matters.